Yacht Rigging Services in San Diego
Rigworks is a full-service rigging shop in America's Cup Harbor, on Shelter Island, in San Diego, California. Conveniently located next door to Intrepid Landing, we provide a variety of professional services at one location. Rigworks offers full-service and care to local clients. Whether you need a rig tune, your winches serviced, hydraulic cylinders rebuilt, or any number of general maintenance services, our crew will take good care of you.
Rigworks Specialties:
Rigworks' selection of cordage is unmatched anywhere on the West Coast. With literally miles of line in stock, and the ability to special order many varieties of colors and constructions, we're sure to have the right line for your needs. More on Running Rigging >>
Rigworks is devoted to giving you the right product you need for that perfect sail hoist every time. Whether you need a complete furling package or just some individual parts, we can provide you with high quality products from Harken, Schafer, Profurl and more. More on Sail Handling Systems >>
Maybe it's time to power up and go with hydraulic winches. Maybe you want to go up a size for more mechanical advantage. Or it's about time you had all the winches on the boat serviced to keep them spinning smooth. We proudly carry and service winches from Andersen, Harken, Lewmar and more. More on Winch Service & Installation >>
Whether you own a traditional sailboat, offshore cruiser, club racer, high-tech dinghy or grand prix racer, Rigworks is ready to help. With easy ordering, guaranteed quality and fast, knowledgeable service, sailors and boat captains around the world turn to Rigworks for their rigging needs. More on Standing Rigging >>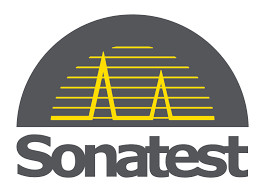 Our staff is trained to use our Sonatest scanning machine to find delaminations, cracks, or flaws in Carbon Fiber masts & Spars. Our machine is mobile.
For pricing & more info please contact the shop directly. More on Carbon Fiber >>