Published on July 12th, 2017 | by Rigworks
~*~*~RIGWORKS 4th SUMMER'S END REGATTA~*~*~
RIGWORKS 4th SUMMER'S END REGATTA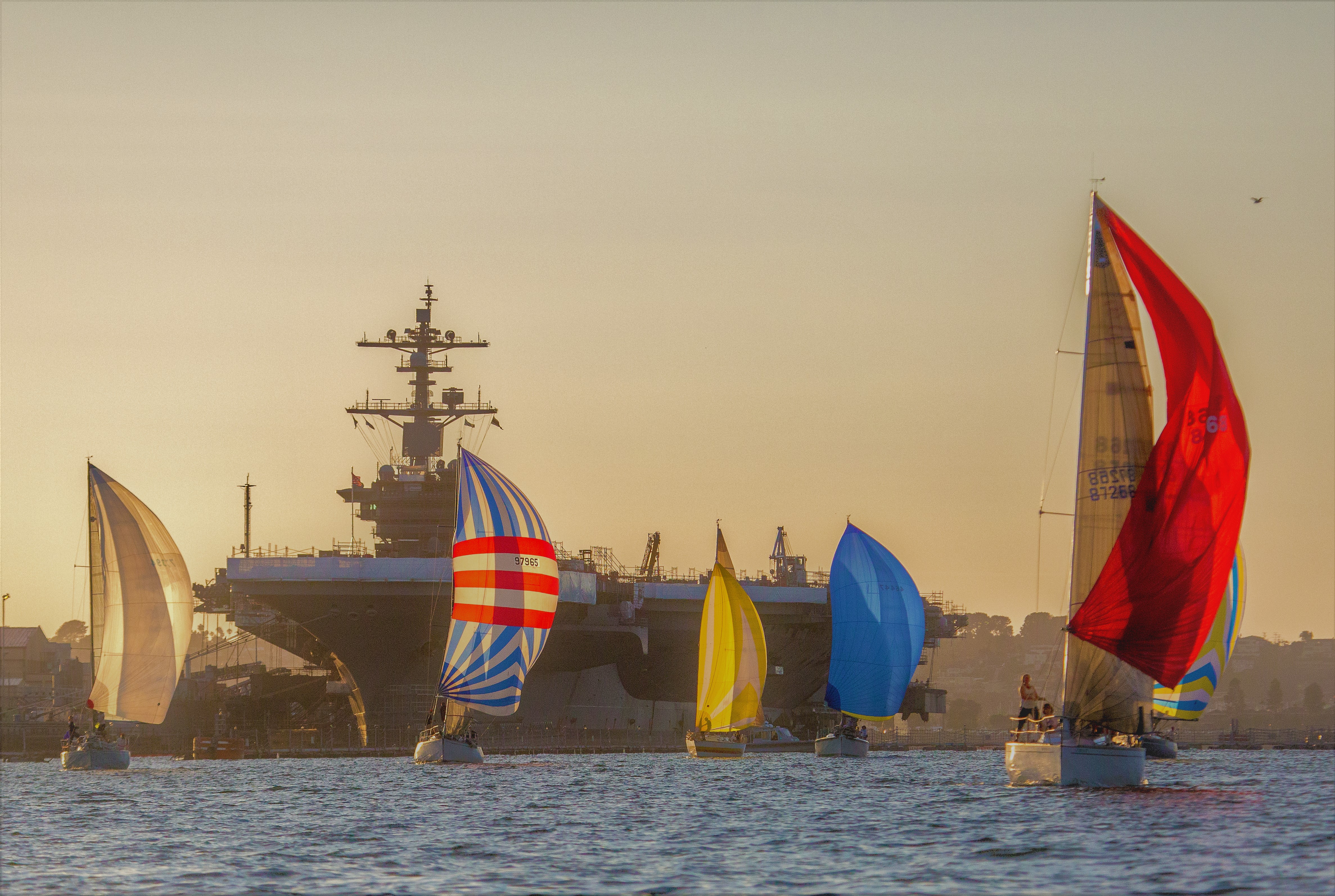 Organizing Authority: Rigworks, Inc.
Sponsored By: North Sails, Harbor Island Yacht Club & South Coast Yachts
This series is all about taking advantage of our long San Diego Summers, while having a great time on the water.  So, play nice, have fun, and if you foul someone, take your penalty turns so we can all spend the evenings enjoying ourselves instead of stuck in a protest room.
REGATTA SCHEDULE
Pursuit Style Series in San Diego Bay
Race #1 – Wed. 8/15/18
Race #2 – Wed. 8/22/18
Race #3 – Wed. 8/29/18
AFTER RACE FESTIVITIES AT FIDDLER'S GREEN
Immediately Following Each Race
Drink / Food Specials & Daily Results
SUMMER'S END POOL PARTY & REGATTA AWARDS
Bay Club Hotel & Marina – Saturday 9/1/18 @ 1 PM
*LIVE MUSIC BY SANDOLLAR
* COMPLIMENTARY APPETIZERS for Skipper and Crew
*RAFFLE PRIZES for Skippers and Crew
RESULTS
POOL PARTY & REGATTA AWARDS -  FROM CYNTHIA SINCLAIR (Sponsored by South Coast Yachts)
RACE #3 PHOTOS – FROM CYNTHIA SINCLAIR (Sponsored by South Coast Yachts)
RACE #2 PHOTOS – FROM CYNTHIA SINCLAIR (Sponsored by South Coast Yachts)
RACE # 1 PHOTOS – FROM CYNTHIA SINCLAIR (Sponsored by South Coast Yachts)
RACE DOCUMENTS
CLASS BREAKS, PENNANTS & COURSE
2017 REGATTA PHOTOS